Σε θρίαμβο για το Boyhood εξελίχθηκε η τελετή απονομής για τις Χρυσές Σφαίρες καθώς η ταινία που αφηγείται τη ζωή του Mason από την ηλικία των 5 έως την ηλικία των 18 κέρδισε τα βραβεία Καλύτερης Ταινίας και Καλύτερης Σκηνοθεσίας.
Η Χρυσή Σφαίρα απονεμήθηκε στον Eddie Redmayne για τον ρόλο του ως Στίβεν Χόκινγκ στην ταινία The Theory of Everything ενώ το φαβορί Julianne Moore κέρδισε την Χρυσή Σφαίρα Α΄ Γυναικείου Ρόλου για την ερμηνεία της στο Still Alice.
Το ειδικό βραβείο Cecil B. DeMille για την προσφορά του στον κινηματογράφο απονεμήθηκε στον George Clooney με τον διάσημο ηθοποιό να αφιερώνει το βραβείο στην γυναίκα του Amal. «Είναι φοβερό πράγμα να βρίσκεις κάποιον να αγαπήσεις.Είναι ακόμα καλύτερο αν τον περίμενες όλη σου τη ζωή και όταν η ζωή σου είναι μόνο 53 χρόνια. Αμάλ για όποια αλχημεία σε έφερε στο δρόμο μου δεν θα μπορούσα να είμαι πιο περήφανος που είμαι σύζυγός σου».
Τα πρώτα βραβεία που δόθηκαν στην τελετή που ξεκίνησε στις 3 τα ξημερώματα (ώρα Ελλάδας) αφορούσαν τον Β' γυναικείο ρόλο για τηλεοπτική σειρά, τον Β΄ Ανδρικό Ρόλο για ταινία, του Καλύτερου Ηθοποιού για τηλεοπτική σειρά και αυτό της καλύτερης τηλεοπτικής σειράς.
Το πρώτο βραβείο απονεμήθηκε στην Joanne Froggatt για το 'Downton Abbey', το δεύτερο στον J.K. Simmons για την ταινία "Whiplash", το τρίτο βραβείο δόθηκε στον Billy Bob Thornton για το Fargo το οποίο επιλέχθηκε ως η καλύτερη μίνι σειρά για την τηλεόραση.
Αναλυτικά  οι νικητές
BEST PERFORMANCE BY AN ACTOR IN A MOTION PICTURE – DRAMA
Eddie Redmayne
The Theory Of Everything

BEST PERFORMANCE BY AN ACTRESS IN A MOTION PICTURE – DRAMA
Julianne Moore
Still Alice
BEST PERFORMANCE BY AN ACTOR IN A SUPPORTING ROLE IN A MOTION PICTURE 
J.K. Simmons
Whiplash
BEST PERFORMANCE BY AN ACTRESS IN A SUPPORTING ROLE IN A MOTION PICTURE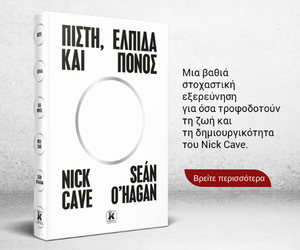 Patricia Arquette
Boyhood
BEST DIRECTOR – MOTION PICTURE
Richard Linklater
Boyhood
BEST MOTION PICTURE – COMEDY OR MUSICAL
The Grand Budapest Hotel
American Empirical Picture; Fox Searchlight Pictures
BEST PERFORMANCE BY AN ACTOR IN A MOTION PICTURE – COMEDY OR MUSICAL
Michael Keaton
Birdman
BEST PERFORMANCE BY AN ACTRESS IN A MOTION PICTURE – COMEDY OR MUSICAL
Amy Adams
Big Eyes
BEST TELEVISION SERIES – DRAMA
The Affair
Showtime
Showtime Presents, Sheleg, Higlewater
BEST TELEVISION SERIES – COMEDY OR MUSICAL
Transparent
Amazon
Amazon Studios Instant Video
BEST MINISERIES OR MOTION PICTURE MADE FOR TELEVISION
Fargo
FX
FX Productions & MGM Television

BEST PERFORMANCE BY AN ACTRESS IN A MINI-SERIES OR MOTION PICTURE MADE FOR TELEVISION
Maggie Gyllenhaal
The Honorable Woman
BEST PERFORMANCE BY AN ACTOR IN A TELEVISION SERIES – DRAMA

Kevin Spacey
House Of Cards
BEST PERFORMANCE BY AN ACTOR IN A TELEVISION SERIES – COMEDY OR MUSICAL

Jeffrey Tambor
Transparent
BEST PERFORMANCE BY AN ACTRESS IN A TELEVISION SERIES – DRAMA
Ruth Wilson
The Affair
BEST PERFORMANCE BY AN ACTOR IN A SUPPORTING ROLE IN A SERIES, MINISERIES OR MOTION PICTURE MADE FOR TELEVISION
Matt Bomer
The Normal Heart
BEST PERFORMANCE BY AN ACTRESS IN A SUPPORTING ROLE IN A SERIES, MINISERIES OR MOTION PICTURE MADE FOR TELEVISION
Joanne Froggatt
Downton Abbey
BEST MINISERIES OR MOTION PICTURE MADE FOR TELEVISION
Fargo
FX, FX Productions & MGM Television
BEST PERFORMANCE BY AN ACTOR IN A MINI-SERIES OR MOTION PICTURE MADE FOR TELEVISION
Billy Bob Thornton
Fargo

BEST PERFORMANCE BY AN ACTRESS IN A TELEVISION SERIES – COMEDY OR MUSICAL
Gina Rodriguez
Jane The Virgin
BEST ORIGINAL SCORE – MOTION PICTURE
Johann Johannsson
The Theory Of Everything
BEST ORIGINAL SONG – MOTION PICTURE
"Glory"
Selma
BEST ANIMATED FEATURE FILM

How To Train Your Dragon 2
DreamWorks Animation LLC; Twentieth Century Fox
BEST SCREENPLAY – MOTION PICTURE
Alejandro Gonzalez Inarritu, Nicolas Giacobone, Alexander Dinelaris, Armando Bo
Birdman
BEST FOREIGN LANGUAGE FILM
Leviathan (Russia)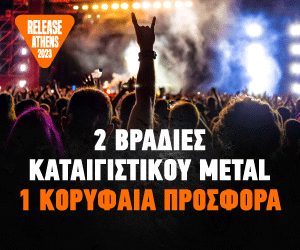 ΠΕΡΙΣΣΟΤΕΡΑ