Όπως γίνεται κάθε χρόνο, έτσι και φέτος, μία ημέρα πριν την τελετή των όσκαρ είχαμε την ανακοίνωση των… νικητών στα Χρυσά Βατόμουρα.
Και όλα τα φώτα έπεσαν πάνω στο Batman v Superman: Dawn of Justice που πήρε τέσσερα βραβεία όσα και το ντοκιμαντέρ Hillary's America: The Secret History of the Democratic Party.
Η ταινία του Ζακ Σνάιντερ είχε τον χειρότερο ηθοποιό σε Β ρόλο (Jesse Eisenberg), το χειρότερο σενάριο, το χειρότερο δίδυμο (Batman και Superman) ενώ… βραβεύθηκε και ως το χειρότερο sequel.
Χειρότερη ταινία της χρονιάς ήταν το ντοκιμαντέρ για τη Χίλαρι, ενώ ένα Χρυσό Βατόμουρο πήρε και το δεύτερο Zoolander για την Kristen Wiig.
Αναλυτικά:
WORST PICTURE
Hillary's America: The Secret History of the Democratic Party
WORST ACTOR
Dinesh D'Souza [as Himself/Narrator] in Hillary's America: The Secret History of the Democratic Party
WORST ACTRESS
The "Actress" Who Plays Hillary Clinton in Hillary's America:  The Secret History of the Democratic Party
WORST SUPPORTING ACTRESS
Kristen Wiig / Zoolander No. 2
WORST SUPPORTING ACTOR
Jesse Eisenberg / Batman v Superman: Dawn of Justice
WORST SCREEN COMBO
Ben Affleck & His BFF (Baddest Foe Forever) Henry Cavill / Batman v Superman: Dawn of Justice
WORST DIRECTOR
Dinesh D'Souza & Bruce Schooley / Hillary's America: The Secret History of the Democratic Party
WORST REMAKE, RIP-OFF or SEQUEL
Batman v Superman: Dawn of Justice
WORST SCREENPLAY
Batman v Superman: Dawn of Justice, Written by Chris Terrio and David S. Goyer
RAZZIE® REDEEMER AWARD
2014 Worst Supporting Actor nominee Mel Gibson, for his Oscar®-nominated direction  of Hacksaw Ridge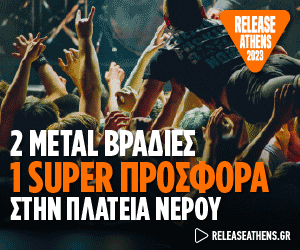 ΠΕΡΙΣΣΟΤΕΡΑ