Grab your briefcase — The Umbrella Academy is coming back for a fourth and final season. The entire Hargreeves family will return for the series' goodbye season, which will be executive produced by creator and showrunner Steve Blackman.
That means you'll see Elliot Page, Tom Hopper, David Castañeda, Emmy Raver-Lampman, Robert Sheehan, Aidan Gallagher, Justin H. Min, Ritu Arya (Lila is definitely an honorary Brellie, especially if you ask Diego) and Colm Feore reprise their roles as your favorite superpowered dysfunctional family in Season 4.
That's a relief, considering the precarious situation the Umbrella Academy found itself in with the Season 3 finale.
Season 3 ended with our heroes stepping into a brand-new timeline — one where they were without powers, missing a few siblings (where were Allison and Sloane?) and already under the watchful eye of their dad, Reginald (Feore). Their answer to yet another impossible situation? Breaking up the proverbial band and going their own ways.
In conversation with Tudum, Blackman spills all about what these twists will mean for Season 4, along with the details on his two exciting new series in development. As part of his extended creative partnership with Netflix, Blackman is developing space thriller Orbital and video game adaptation Horizon Zero Dawn.
What can you tell us about Season 4's new timeline? The Umbrella Academy is now in a new world, without their powers and seemingly split up. And Sloane is missing. That's a lot of change. 
It certainly is. But the siblings are always up for a challenge. This new timeline has been dictated by Hargreeves, who reprogrammed the Universe at the end of the Season 3 finale. But because of Allison's actions, he didn't get to finish what he started before Allison pressed the reset button.
So, the siblings losing their powers isn't going to be the only oddity in this timeline. There are new enemies who want to see them wiped out of existence, but how do they manage without their powers? Is there even a way to get them back? The stakes have never been greater.
There's another new Ben to deal with. What does that Season 3 post-credits scene mean for Season 4? Can you tell us anything about how this Ben will differ from Umbrella Ben and Sparrow Ben?
Let's be clear — that is Sparrow Ben. The question you should really be asking yourself is what the fuck is he doing on a Korean subway train reading a book about pottery? Odd, right? Of course, it is! This is the Umbrella Academy. As every good Umbrella fan knows, no moment in the show exists in isolation. Everything we see has meaning. And this moment is no exception. Ben has a reason to be there… but you'll have to wait until Season 4 to understand why.
You have two exciting new series in development. Do they share any DNA with The Umbrella Academy? What did you want to do differently this time around?
Horizon Zero Dawn and Orbital are on the surface very different shows from each other and from The Umbrella Academy. One takes place a thousand years in the future, in a world completely remade by massive machines. The other is set near present-day on a space station.
From a character- and world-building perspective, there's a clear throughline: I gravitate to characters who are grounded and relatable but exist on the fringe. Outliers who struggle to find their place in a world of conformity and structure. All my stories strive to subvert expectation and find a new way of looking into the worlds we think we know.
If these series gain the success of The Umbrella Academy, I'll be very happy. But we hope to push the envelope even more, especially when it comes to production where we'll be using the newest technologies available to bring these projects to screen. It's an enormous challenge but one that I'm truly excited about.
Why did you want to adapt a game like Horizon Zero Dawn and what are you most excited to tell from the game's story? And will Aloy be the main character in this series?
Horizon Zero Dawn is an exceptionally well-crafted game with wonderful characters not often seen in the rank-and-file of the gaming world. Guerrilla Games has created an incredibly lush and vivid world of man and machine who find themselves on a collision course to oblivion. Their salvation comes in the form of a young female warrior named Aloy, who has no idea she's the key to saving the world. Suffice it to say, yes, Aloy will be a main character in our story. My writing partner on this, Michelle Lovretta, and I are thrilled to be able to expand this remarkable IP into a series for all types of viewers.
And Orbital takes us to space. Umbrella was such a unique superhero show. What makes a Steve Blackman space show?
There are many kinds of superheroes in the world. Not all shoot lighting from their eyes or flip cars with the flick of a hand. The men and women who live on the most expensive and complex machine ever built — the International Space Station — live in the unforgiving vacuum of space. There is no Uber to call when things go bad. They can only rely on trust for each other. When that trust erodes, every action they choose can have dire consequences.
With my collaborators, David and Keith Lynch, we're creating a series that is unlike anything I've done before yet also shares my love of black humor, characters who live on the edge and wild action sequences. We can't reveal much more than this, but we can say for certain that there won't be any aliens.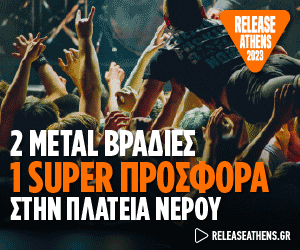 ΠΕΡΙΣΣΟΤΕΡΑ